Bali Dive Sites – Nusa Penida Area
Bali offers world-class diving and diversified dive sites that will meet the needs of both new and experienced divers.
Ceningan Divers is the Premier PADI 5 Star Dive Resort on Nusa Ceningan. We dive around the islands of Nusa Ceningan, Nusa Lembongan and Nusa Penida. Located 20kms from east Bali, this area is part of the Coral Triangle and known for its world-class diving with Manta Rays and Mola Mola (Sunfish).
Average visibility range from 15 to 30 meters, dive site depth range up to 40 meters plus. Water temperature can drop to low 20s during the month of July to October, which is the best time to see the Sunfish.
Diving in the Coral Triangle
The Coral Triangle is a geographical term referring to the tropical marine waters of Indonesia, Malaysia, Papua New Guinea, Philippines, Solomon Islands and Timor-Leste that contain at least 500 species of reef-building corals in each ecoregion.  The Coral Triangle is recognized as the global centre of marine biodiversity and a global priority for conservation. It also called the "Amazon of the seas" and covers 5.7 million square kilometers of ocean waters.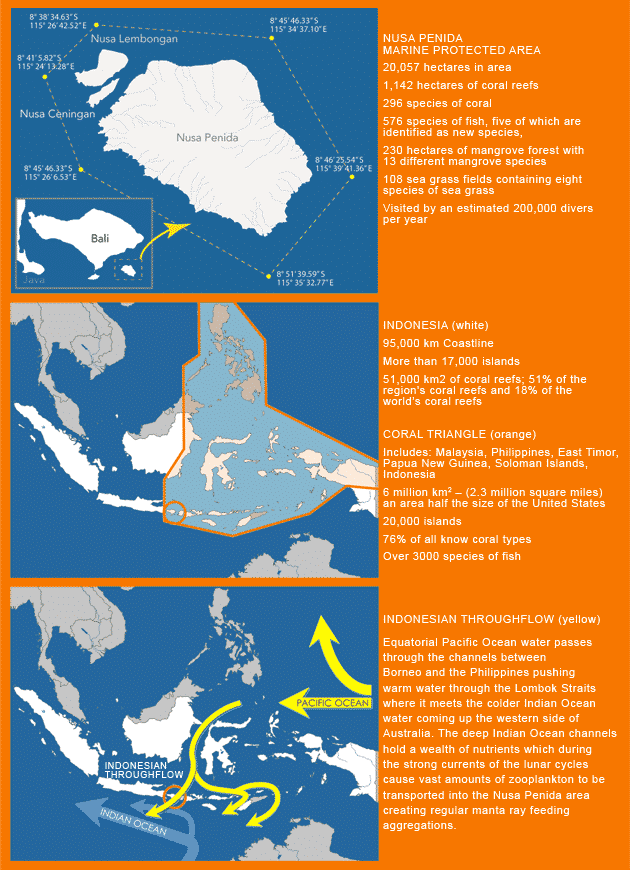 We offer special packages, contact us for more information.